Our Staff Qualifications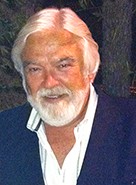 D. Michael Kane
President & CEO
D. Michael Kane is a Registered Investment Adviser and General Securities Principal. He founded Kane Investment Management Inc. in 1982 and he has successfully managed client portfolios for over 30 years. Prior to founding Kane Investment, Mr. Kane held management positions with the U.S. Department of Defense, Firestone Tire & Rubber, and Kaiser Cement. While on assignment with DOD, he was decorated by the Secretary of Defense receiving the Joint Service Commendation Medal for exceptionally meritorious service. He was a former Governing Board member of El Camino Hospital and has sat on a variety of other local boards. Mr. Kane received his BA from the University of Michigan and his MBA from Golden Gate University. He holds the SEC/NASD General Securities - Series 2, the Uniform Securities Agent - Series 63, and the Uniform Securities Principal - series 24 licenses.
Mr. Kane is supported by a crew of financial experts: Investment Adviser Representatives, Account Supervisors, Financial Planners, Mutual Fund Counselors, and researchers who work together to provide personalized investment services tailored to meet the individual needs of each Kane Investment Management client. The company's comprehensive services offering, provides a winning combination of investment management and financial planning to assist clients in achieving their financial goals.
Dr. M.S. Bhat
Vice President, Investment Adviser Representative
Dr. M. S. Bhat joined Kane Investment due to his interest in investments and financial planning. During his tenure with Kane Investment Management he has developed innovative new client investment programs. Dr. Bhat began his distinguished 30-year career with UC Berkeley, IBM (NYSE: IBM) and Hitachi Global Storage Technologies acquired by Western Digital Corp (NASDAQ: WDC), starting as a Materials Engineer and eventually attaining management and executive levels in multiple functions such as Product Development, Quality Assurance, and Business Unit Management. He was named Vice-President & General Manager of US Development Labs prior to his retirement from Hitachi in 2007. He received his BS in Engineering from Benares Hindu University, India, and his MS and PhD in Materials Science & Engineering from the University of California, Berkeley. In addition he holds a 65 Uniform Investment Adviser Law license. Dr. Bhat presently serves as Vice President of Kane Investment Management, Inc. and is an Investment Adviser Representative.
Don Davis
Mutual Fund Manager, Investment Adviser Representative, Financial Planner
Charles "Don" Davis has broad business experience which includes engineering, marketing and sales positions in high technology companies including: Ampex (NASDAQ:AMPX), GenRad (NYSE:GEN), InterMed, and Spectral Dynamics, in the fields of instrumentation and computer test systems. He received a BS in Mechanical Engineering from the University of California, Berkeley, with MBA courses in Marketing and Finance at the University of Santa Clara. Mr. Davis has achieved a high level of success in managing his family financial portfolio for the past 25 years. He has a thorough knowledge of no-load mutual funds and their uses as investment vehicles. Mr. Davis also holds Series 7 General Securities Representative and Series 65 Uniform Investment Adviser Law licenses. As Mutual Fund Manager, Mr. Davis is Kane Investment Inc.'s master of mutual fund selection, an Investment Adviser Representative and Financial Planner.
Amy J. Rockom
Investment Adviser Representative, Account Supervisor
Amy Rockom has 12 years of marketing communications, trade show management and administrative experience for software simulation tools companies including Antrim Design Systems, META-Software and IKOS Systems. She attended San Diego State University, majoring in Business/Marketing and has a Series 65 Uniform Investment Adviser Law license. Ms. Rockom serves Kane Investment as an Investment Adviser Representative.
Jennifer Kane
Compliance and Office Administrator
jennifer.kane@kaneinvestment.com
Jennifer Kane has broad administrative experience ranging from corporate compliance to office management. After completing a BA in Political, Legal and Economic Analysis at Mills College, Ms. Kane joined our team to run the administrative side of Kane Investment Management, Inc. Adept at data research, analysis and reporting, Ms. Kane presently serves as Compliance and Office Administrator.
Steve Chang
Office Assistant
steve.chang@kaneinvestment.com
Steve Chang recently graduated with a BS in Economics from San Jose State University. While at San Jose State, Mr. Chang found a love for economics and finance. Mr. Chang serves Kane Investment as an Office Assistant.